Christmas Season 2018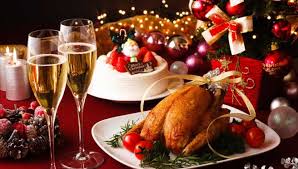 2018 Christmas Season.
Evening Dinner 27th  November to 23rd December £25.95
Week day Luncheon, 14th, 18th, 19th, 20th, 21st December £18.95
(Closed Mondays & Saturday luncheons)
Sundays & Christmas Eve Lunch £25.95
Boxing day luncheon £38.95
Children 0-2 free 3-4 £5.95 5-7 £9.50 8-12 £15.50
Menu
Homemade soup of the day  
Melon and Cured ham
King Prawn Cocktail salad  
Chicken liver Pate
Smoked Mackerel & Beetroot Salad
Huntsman Beef chilli  
Stilton Topped pork Pie
Goats cheese &  tomato salad
Oak Smoked salmon salad
***
For your main course please make your way through to our Carvery where our chefs will carve your choice of fresh meats, Roast beef, fresh turkey and either roast pork or baked ham,
Served with all the seasonal trimmings.
Vegetarian option, Mushroom Stroganoff or vegetarian wellington.
***
A selection of homemade sweets or Christmas pudding with brandy sauce.
***
Booking Information
If you would like to make a Christmas party booking please phone for available dates. 01788 811748.
We can make a provisional booking and hold it for up to 10 days without a deposit.
To confirm your booking we will require a NON-REFUNDABLE deposit of £5.00 per place.
The price of your meal is fixed to include starter, main course, dessert & mince pie.
Opening Hours
Tuesday to Friday Evening 7.00pm – 8.30pm      Saturday Evening 5.00pm – 7.45pm
Sundays 12.00 – 7.30pm
Week day Luncheon 12.00 – 12.30
Christmas Eve/ Boxing Day 12.00 -2.30pm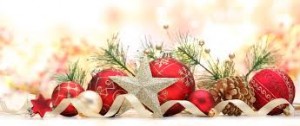 For the most up to date information and be the first to see whats happening, make sure you join our